Infected Landscapes
Symposium and Exhibition

 
/ Symposium
18 May-20 May 2018
Due to limited capacities and housekeeping we kindly ask you to register your attendance soon!
/ Exhibition
20 May-17 June 2018
Preview: 19 May, 6 pm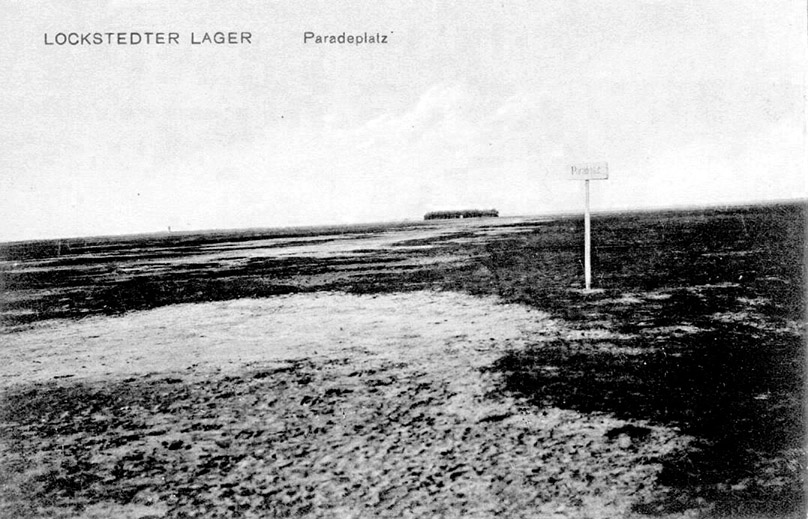 Participating artists: Filipa Cesar & Louis Henderson, Esther Kinsky, knowbotiq, The Many Headed Hydra, Elke Marhöfer & Mykhail Lylov, Uriel Orlow, Nguyen Trinh Thi, Sandra Schäfer, Kerstin Schroedinger, Virgilijus Šonta, Vangjush Vellahu and Gitte Villesen.

Inserts by Noémi Barbaglia, Anika Bartens, Robert Bergmann, Joerg Franzbecker, Nina Kuttler & Binbin Zhang, Margarida Mendes, Elisabeth Mohrdiek, Hannah Senoner, Salka Tiziana, among others. 

Interviews and documentation: Sebastian Bodirsky.
Click here for the program of the symposium.
Landscapes hint at demarcations and serve communities; are depositories of memories and states of being that allow us to make conclusions about the past and assumptions about the future; and are run through with or even constructed by computing and biochemical processes. Landscapes prompt desire and yearning. They provide an image both diffusely beautiful and alluringly disturbing. Landscapes and the shifts that occur therein foster critical reflection on the so-called anthropocene as well as observations on interaction between human and non-human players. The term landscape designates both a spatial situation and a symbolic construct; and each carries traces of multifaceted aesthetic, cultural, territorial, capitalised and subjective inscriptions. Landscapes have different effects depending on their context.
The artists' contributions to the symposium and exhibition are a lens through which we will collectively review these constructs and discuss the extent to which we might consider landscapes to be impure and infected.
As you can see in the program below, the artistic contributions are divided into seven small blocks. These are connected through their topics, structure or via similarities or extensions.
We will draw inter alia on portrayals of landscapes in the Curonian Spit, the Karst near Trieste, and feminist Sci-Fi, as well as on the Hezbollah's constructions of landscape in southern Lebanon; we'll allow optic lenses and toxic Prussian blue to seduce our gaze; we'll let the plants and conjunctions of a landscape in Palestine affect us and we'll follow the call of hidden spirits and bodies in the fields around Hohenlockstedt.
You will find more about the contributions and the infected landscapes in the course of the coming days here.
After the artistic contributions have been performed or activated in the course of the symposium, we will have discussion rounds accompanied by thematic inserts in which we would like to talk about what we see in these contributions, how they relate to each other and to our manifold ideas of landscape. We invite the artists* that will be present to understand themselves not necessarily as experts of their works, but rather to take up the threads laid down in their contributions and to weave them into our common discussions. It would be great if we could share our respective un-/disciplined (non-)knowledge with each other in the course of the three days in a confiding and stimulating way.
Due to a number of non-German-speaking participants*, most contributions will be in English. But we will do our best to make each other intelligible.
Please register as soon as possible at bk [at] arthurboskamp-stiftung.de, as we have limited capacities and would also like to prepare the food appropriately. For the seven meals we would ask for a flat rate of 25 € per person. We have reserved simple accomodation (some free of charge) in the M.1 and in the village and surroundings. Please let us know by May 6 whether you need an accommodation.
As always there will be a bus shuttle from Itzehoe and Wrist stations to M.1.
We look forward to seeing you!
---
Friday, May 18
1300
Lunch
1400
Introduction, Joerg Franzbecker
1500
Landscape Series #1, Ngyuen Trinh Thi
Orphic Landscape, Esther Kinsky
Northwind, Black Hill, Things and Forms, Virgilijus Šonta
followed by a moderated conversation
1630
Coffee break
1700
Blueness, Kerstin Schroedinger
Unmade Film: The Reconnaissance, Uriel Orlow
followed by a moderated conversation
1830
Informal & Interviews 
1930
Dinner & Bar
Saturday, May 19
0900
Breakfast
1000
Soils Habit Plants, Elke Marhöfer & Mykhail Lylov
Immersed in the Content of a Learning Stone, Gitte Villesen
followed by a moderated conversation
1200
Informal & Interviews
1300
Lunch
1400
Imagination, speculation, dissolution of space and time, The Many Headed Hydra 
Sunstone, Filipa Cesar & Louis Henderson, 
followed by a moderated conversation
1620
Informal & Interviews
1700
N.N., Margarida Mendes
material sifting, Joerg Franzbecker
1800
Exhibition opening
2000
Dinner
2100
knowbotiq, oscillating at 40 Hz - vegetation young men became


Sunday, May 20
0900
Breakfast
1000
Informal & Interviews
1100
Mleeta, Sandra Schäfer
Fragments (I), Vangjush Vellahu
followed by a moderated conversation
1300
Lunch
1400
Walk